Nishant Pethe & Associates
Best Architect & Interior Designer In Nagpur
Best Architectural firm in Nagpur
About Nishant Pethe And Associates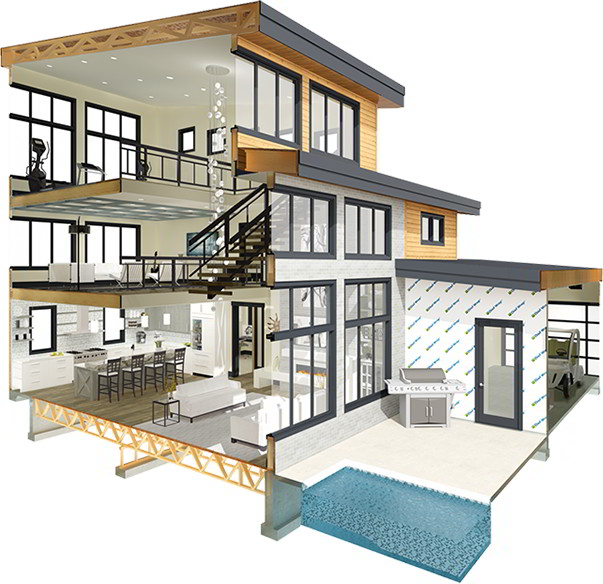 Nishant Pethe & Associates is a 22+Year Old Best Architectural Firm  in Nagpur. They are the best in the city among the multi-disciplinary practices. Particularly in the fields of Architectural Design, Interior Design, Product Design & Landscape Design.
Nishant Pethe & Associates believe good design is produced from careful study and research. Also if combined with technical knowledge and artistic judgment it gives uniqueness to the final result. Their aim is to create spaces where people & activities thrive. Our expert team is capable of handling all the projects professionally. They basically work hard from the initial concept till the actual completion of the whole project. 
Nishant Pethe & Associates is known for its unique approach, to architecture and interior designs making them the leading architectural firm in Nagpur. Our first priority is our customers and all our designs were created as per their needs. We are also known for innovation which is a bespoke and very intimate process of discovering each client's personal style. Over the past 22+ years, Nishant Pethe & Associates has emerged as a leading full-service Luxury Architecture, Interior Design, and Décor firm based in Nagpur. we have been working across key cities in the country. Our clients include leaders in business, finance, and industry, as well as society, film, and politics.
Get an opportunity to create aesthetically beautiful, functional, and eco-friendly spaces with the Nishant Pethe and Associates. Enhance your dreams and happiness with us.
We are the Leading Architectural Firm in Nagpur
Why are we leading and the best in this field? First, we work hard to give comprehensive design solutions. Second, we always from a pin to the master plan of your project and everything in between. Third, we genuinely believe that design cannot exist in isolation. These are the key mantras that make us a unique and leading firm. In other words, we want to create a better world through beautiful architecture and mesmerizing Interior Designs. Also with high-quality design and valuable implementations, Nishant Pethe's designs stand out for their innovation and excellence. The business is based on ideas that are well thought out, designed, and produced. With 22 years of experience, we are the best architectural firm in Nagpur providing services with 100% customer satisfaction. We provide services as unique as you are.